Dinkum Systems Founder and Emmy award-winning cinematographer John Mans reports from the field:
I worked on a Travel Channel show called, "Alaska - Water and Ice" that aired recently. The network people really liked a couple of the segments that I shot, and Dinkum Systems had much to do with the footage we got.
The show is about what you can do for fun in remote areas of Alaska. It's a 1-hour; there are around eight segments which run 4-5 minutes each; and the producers gave my small team just one day to shoot each segment.
One of my segments was about packrafting which required our five person crew - DP, B-cam, Producer, Audio and one PA - to hike a few miles up a valley carrying two Canon C300's, two Canon 5D's, a DJI Osmo, a slo-mo Sony FS700, a drone, several GoPro's, mounts, lights, and a JIB, all the while shooting along the way.
To achieve the jib shots, I used a 25' carbon fiber pole from an old Polecam, and clamped my Osmo onto the end using an ActionPod PRO. I used another ActionPod on the back to hold my monitor / controller (simply using my iPhone), and put a bag full of rocks on the tail as counter-balance. It worked like a charm! The jib arm was able to reach far out into the river, and we came away with beautiful shots that could be very close to the rafters, and then pull up to the height of a drone shot.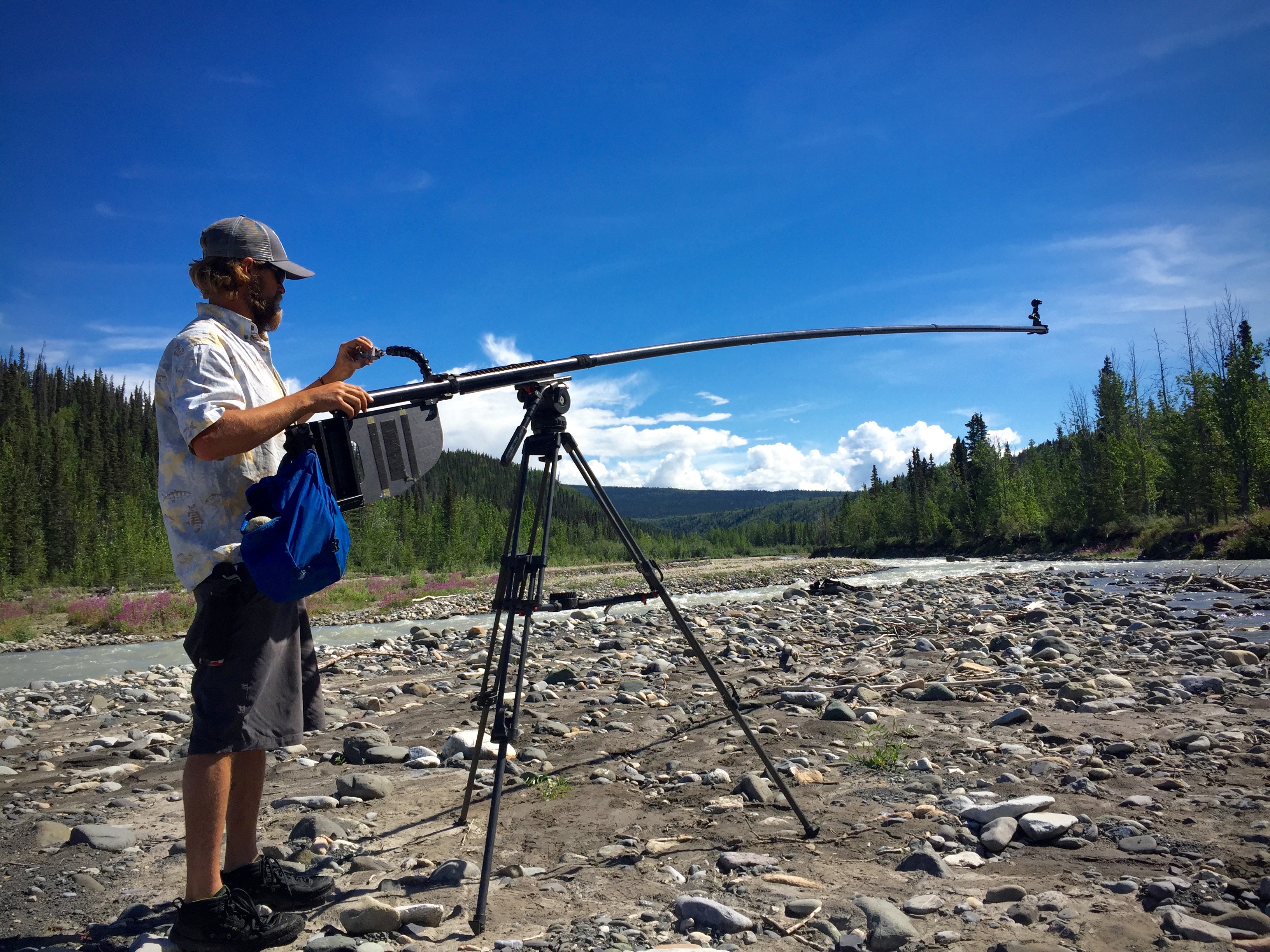 The other uses for the ActionPod's were the 5D time lapse shots. While they may not look like it, ActionPod's are plenty strong enough to hold a 5D, comfortably bearing 3lbs / 1.5kg vertically. So, as the main camera was working on a scene, I had my B-camera guy throw a 5D and intervalometer onto a fallen branch to knock out an easy time lapse.
When the rafters did their descent, we screwed GoPros (using inexpensive tripod adaptors) onto the ActionPod's, which proved to be essential for mounting cameras onto the unstable packrafts. We got a good bite onto the skirts with the super strong spring clamp, and backed them up with some twisty-ties through the secondary safety holes we have on the tops and clamps before sending the guys downriver. We instructed the rafters to roll the mounted cameras for awhile before popping apart the ActionPod arms to hand-hold a series, and they came back with great POV shots.
Dinkum Systems accessories always come in SUPER handy for creative shots in very remote places!