Dinkum Systems Founder and Emmy award-winning cinematographer John Mans reports from the field:
On location in the Bahamas shooting for Travel Channel we needed to cover a segment which included our cast paddling a sea kayak from one cove to the next.
Time was short, as always, and the main coverage was to be shot by a drone and land-based long lens. Although I brought my whole rigging kit and was ready to place cameras off to the side with Matthews MICROGrip arms and clamps, the director said there wasn't enough time AND wanted clean shots from the drone about half way through the paddlers little expedition. Adding to those challenges, the sea kayaks were smooth, wide, and had few penetrations on which to tighten or fasten anything.
Solution: Dinkum Systems ActionPod PROs.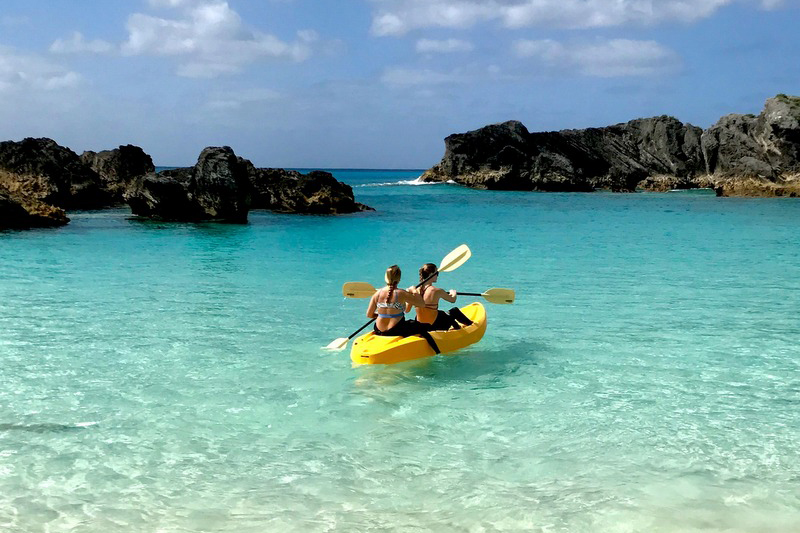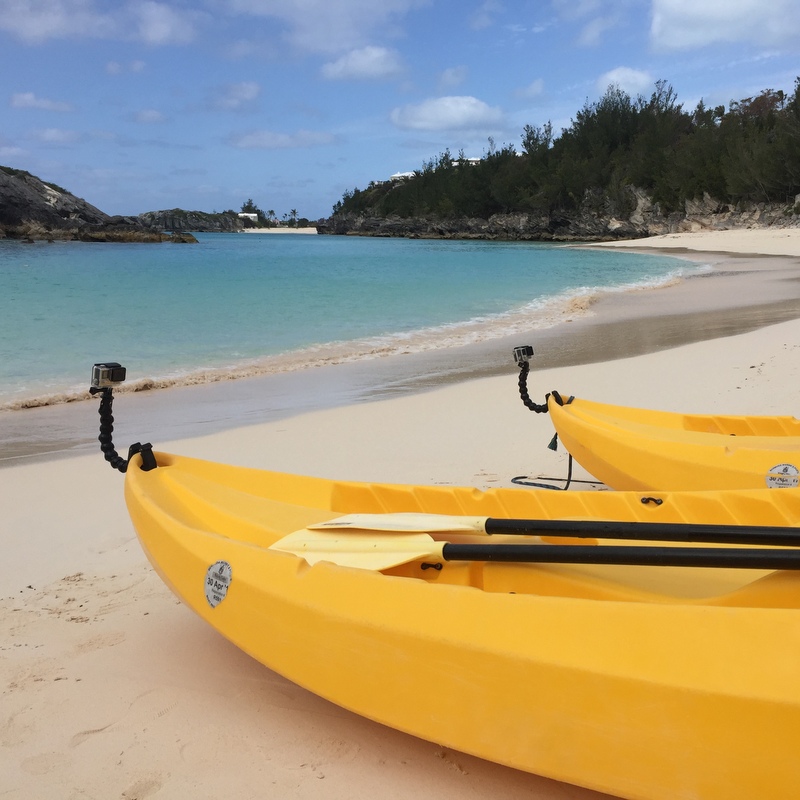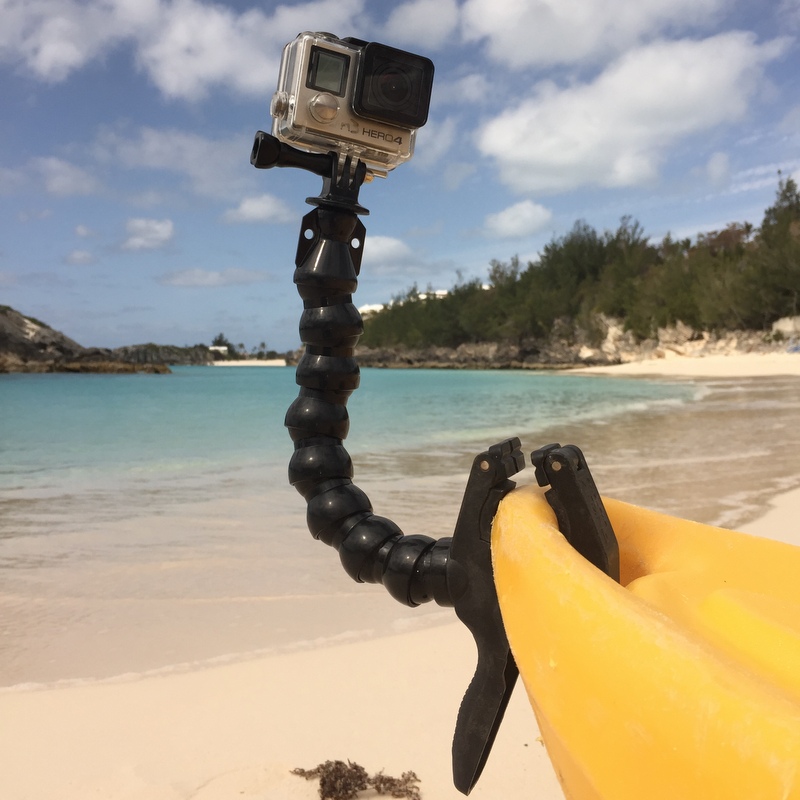 The ActionPod PROs, with their narrow, long jaws, are ideal to clamp onto the carry-handles. Nothing could be quicker. Additionally, the director wanted the scene to start with the kayaks clean (nothing mounted on them) as the kayakers got them ready and then launched, but didn't want to stop the action to rig anything for close-ups and POVs. Again, the Dinkum mounts were perfect - our AC simply waded into the surf with GoPro's rolling and quickly clamped them to the bow, and sent the paddlers on their way with almost no interruption or toppling the talent into the water.

When we were ready to shoot from the drone, the paddlers simply pulled the clamps off and hid them - something that talent could not easily have done with a more elaborate rig while paddling in the open ocean. Easy!