Dinkum Systems Founder and Emmy award-winning cinematographer John Mans reports from the field:
I work regularly with my audio buddy James Tobin in very remote places, usually in Alaska.
James is a super solid sound mixer who always seems to have the perfect gear for any situation. Whether it's a multi tool, a white balance card, or any type of aviation plug, it seems like anything we need will always be instantly available with James.
One of those go-to pieces of equipment is the Dinkum Systems FlexiMount. Using our clamping mount in combination with other trusted gear in his kit, James can get crazy distances in challenging places like airports, cruise ships, fishing boats, and across distant, deep and difficult terrain.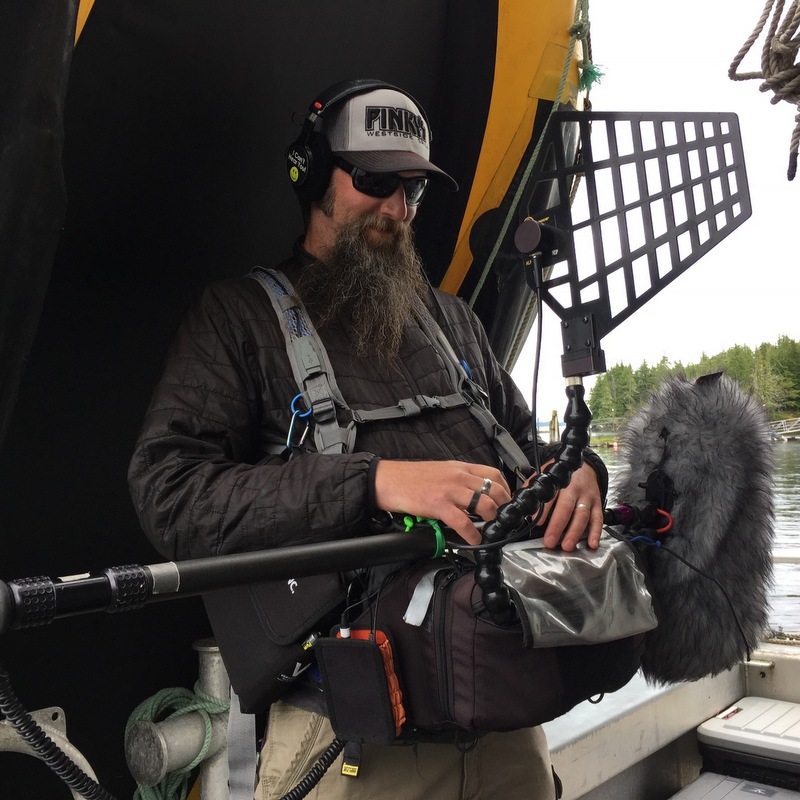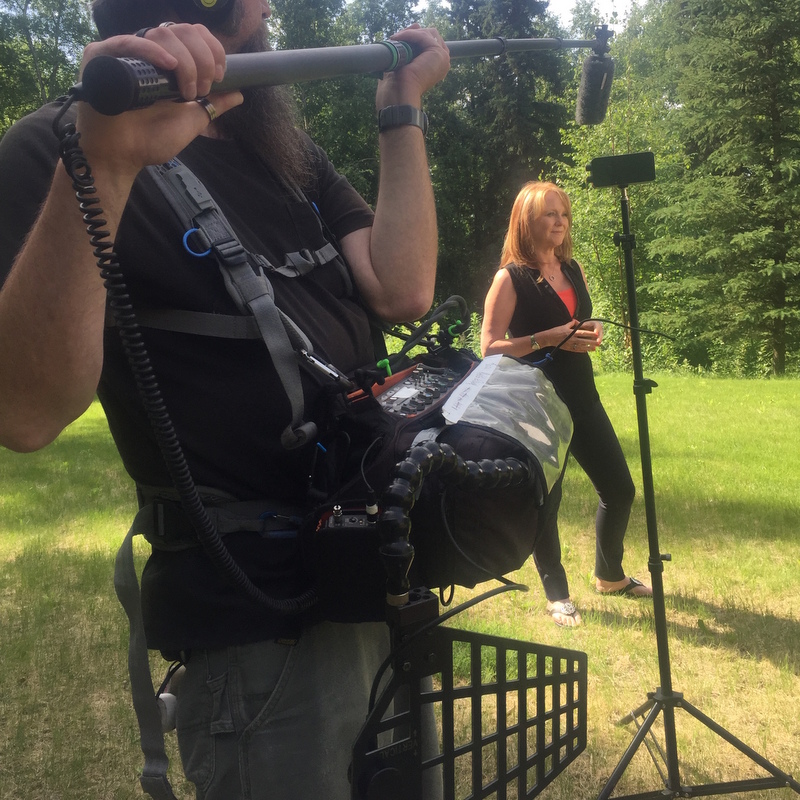 James's secrets:
"For my diversity wireless distribution system I own two FlexiMount's, and have added a few Dinkum Systems Additional Links to extend the reach and flexibility of the arms.
The Dinkum Systems mount allows me to integrate my Lectrosonics shark fin and / or a dipole antenna directly in my bag-based location sound rig. The sturdy yet flexible design allows me to place the antenna inside the bag and work comfortably from any flat surface, mounted up in the harness, as well as to remote antennas off the top of a boom pole, tree branches, a raft frame, car roof rack or case handles.
In the bag the Dinkum Systems FlexiMount can fly my antennas high, flip underneath to allow for boom maneuverability, or be remounted by using the Dinkum Systems clamp. I can attach to any available place that will raise antennas, improve line of sight, place antennas closer, or otherwise improve RF stability. When it is time to move, the antenna folds away nice and tight to the bag keeping it safe and out of the way. Most importantly, the mount is durable, lightweight, adaptable, and reliable.
I have 100% confidence in the system and have used my FlexiMounts on rafts, kayaks, canoes, skiffs, boats, ships, quads, side-by-sides, snow machines, on chair lifts and while actively skiing. I've attached the clamping mount to dog sleds, bolts when rock and ice climbing, on automobiles, helicopters, fixed wing aircraft, excavators and other heavy construction equipment, on horseback. The mount has worked great in snow, rain, sweltering heat and sub-zero temperatures... I use the mounts so often and in so many different ways I'd never recall them all.
No matter the situation one thing remains constant: without my Dinkum Systems FlexiMounts I would not be able to achieve the same range and stability, portability and ultimately the wireless reliability that the projects I work on demand."
James Tobin - Sound Mixer