Stand Up Paddle Boarding with Dinkum Systems in Travel Channel's new special, "Alaska - Water and Ice"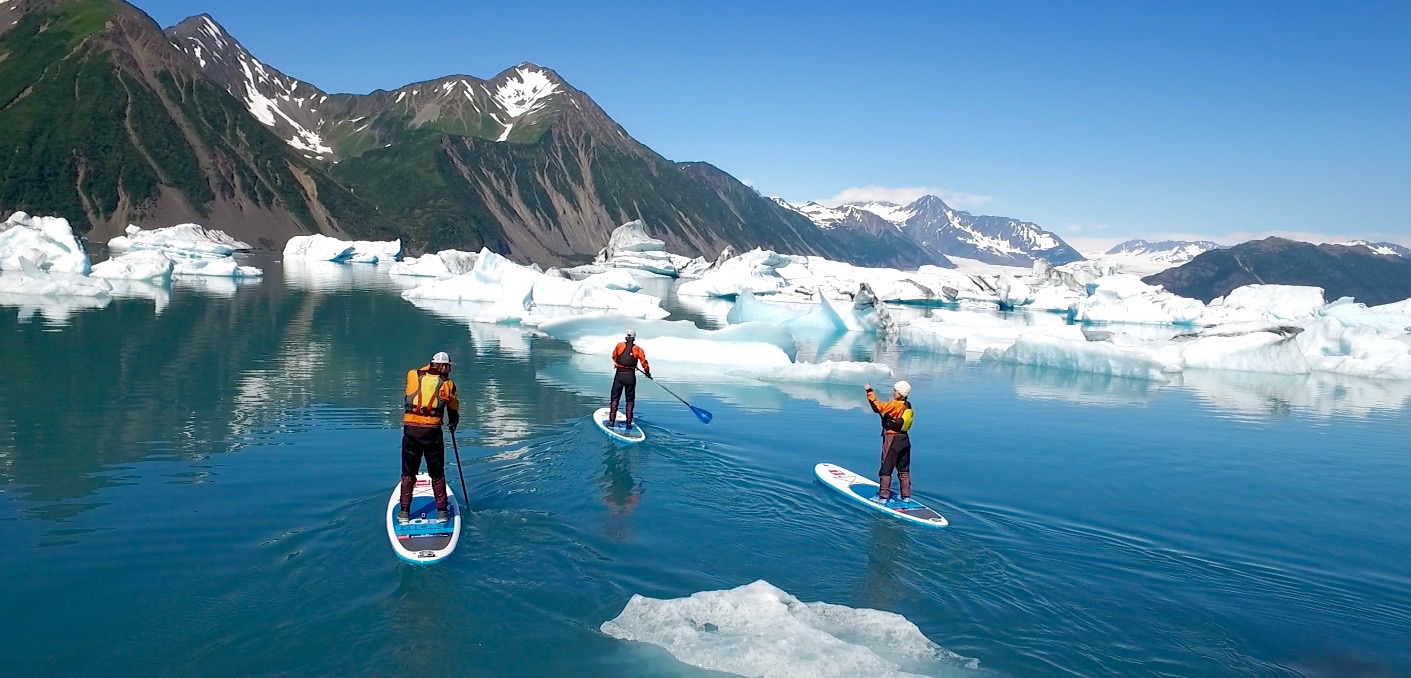 Travel Channel is airing a special this month called, "Alaska - Water and Ice", and I was lucky enough to shoot a couple of the segments.
One of the challenging shoots was stand up paddle boarding (SUP) around icebergs just outside of Seward. Due to the danger of calving icebergs - where ice chunks break off from the edge of a glacier - the environmental conditions had to be perfect: not raining, not too windy, not too hot and with the tides just right for our boat to pass into the inlet.
Because the boat had to carry eight people, three paddle boards, a raft with an outboard and lots of camera gear, we needed to go as light and quick as possible.
Instead of doing the standard long-lens shots from a shoreside tripod plus a handheld camera from the chase boat, I tried something a little unusual, and it worked out great. We tied down my trusty Sachtler tripod to the raft's main frame and mounted a carbon-fiber pole onto it. Then, using two Dinkum Systems ActionPod PRO as camera mounts, I clamped my DJI Osmo to the end of the pole, and my iphone controller to the back where I could operate it. With a bag full of rocks as a counter-balance, we set off into the iceberg field with five crew on a small raft, alongside the 20' crane!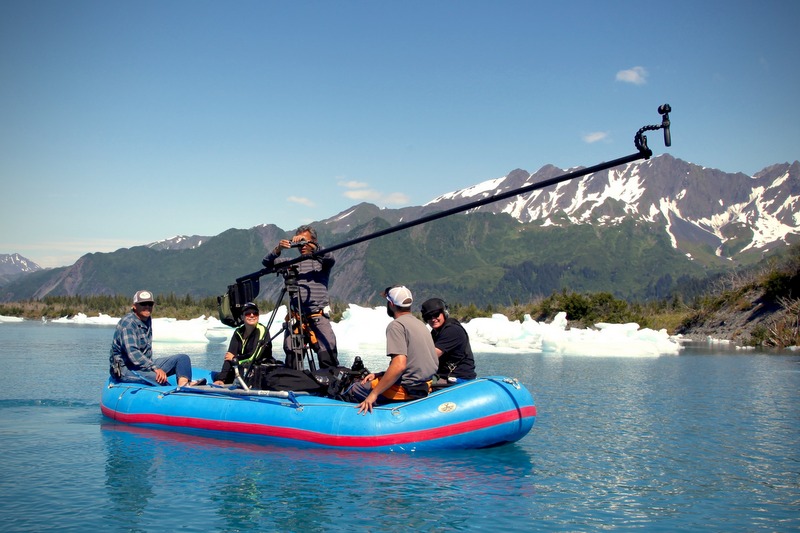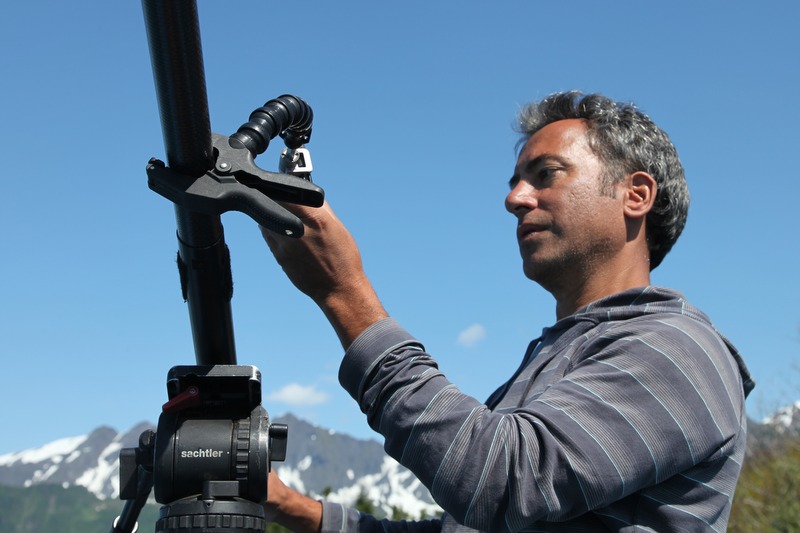 It could not have gone more smoothly. The setup was super quick, as simple as tying down the tripod and clamping the camera on. The only tricky part was when we had to change cards and batteries on the Osmo. Because the arm was so far extended, we had to have our talent pull up on his paddleboard to change out batteries. With a seasoned SUP professional on the board and nobody in the raft making fast moves we pulled that off without dumping anything in the water!
The network guys loved the segment, and it became the anchor of the show. The wrap shot of the episode starts with what looks like a drone shot above and behind one of the paddlers until it comes in tight to the talent. As the shot wraps around to a medium close up, the paddler is able to reflect on the wonders of Alaska. There's no way we could've pulled off such an accurate shot with drone noise, not to mention the effect of wind created by the drone on the amazingly still water.
A couple of Dinkum Systems' ActionPod, a long stick, some good weather, and voila - a graceful and big budget-looking segment.