Posted by Dinkum Systems founder John Mans on 6th Sep 2016
With powder-coated aluminum shades and plastic arms and mounts, camera operators and photographers use the lightweight but tough Dinkum Systems CINE, PRO, and Compact lens shades for protecting their cameras from dust and drizzle as well as stray light. Dinkum founder, Emmy award-winning cinematographer John Mans explains how the original Dinkum lens shade came about.
Back in 1995 I was a camera assistant on shows like Perry Mason, Diagnosis Murder, and Touched by an Angel, using mostly 35mm, either Panavision or Arri equipment.
As an AC you had a standard kit that contained a front box loaded with measuring tape, marking tape, lens tape, gaff tape (so much tape!); but what was also standard gear was a last-minute, last-ditch lens shade called a French flag that would mount awkwardly at the end of an articulated arm and provide that last shade to keep your giant lenses free of stray light.
So at the end of your lens you had a doughnut, your circular filters, then a matte box (6" x 6" usually), in which you'd place the DP's precious 6 x 6 filters, then you'd have your matte box outfitted with an eyebrow which was a "barn door" that you'd place just outside of upper frame to keep light from hitting your lens.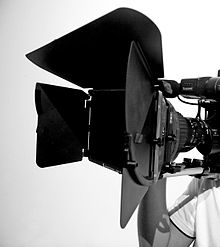 All of this was mounted on rods, along with a follow focus wheel, zoom control motor, and matte box setup. Then a genius came along and invented the "French flag" which was a shade on the end of an articulating arm, and that was the shade that stopped that last bit of unwanted stray light from hitting the lens and causing halation when the cutters, floppies, barn doors, matte box, eyebrow and gaff tape could not nix that last flare.
The only problem was how and where to mount it: actors in their places, dolly moves worked out, and just then, the Camera Op says he's getting hit by that last flare toward the end of the dolly move. The AC would spring into action, yell-whispering at his 2nd AC to get his French flag...
Problems then compounded when, at the most tense moment, the 1st and 2nd AC's would begin tearing everything off of the rods- matte box, doughnut, follow focus, maybe even the bridge mount and zoom motor, just so they could slip on what we called a "niner" which was a steel block that the antiquated French flag screw-mount would haphazardly screw on to.
You basically had to rebuild the front end of your camera and re-balance the head just to put a French flag on. AND on top of that, you had to own two sets of "niner" blocks because Panavision rods were 19mm and Arri 15mm!
As a young AC, I thought, "there must be a better way!". After tinkering in the aisles of Boulder's McGuckin's hardware store, I came up with a much faster and simpler French flag: the clamping French flag!
This French flag had a plastic ball and socket arm that was uniquely length-adjustable, a large anti-reflective aluminum shade, and best of all, it had a strong spring clamp instead of a fiddly screw attached to a block.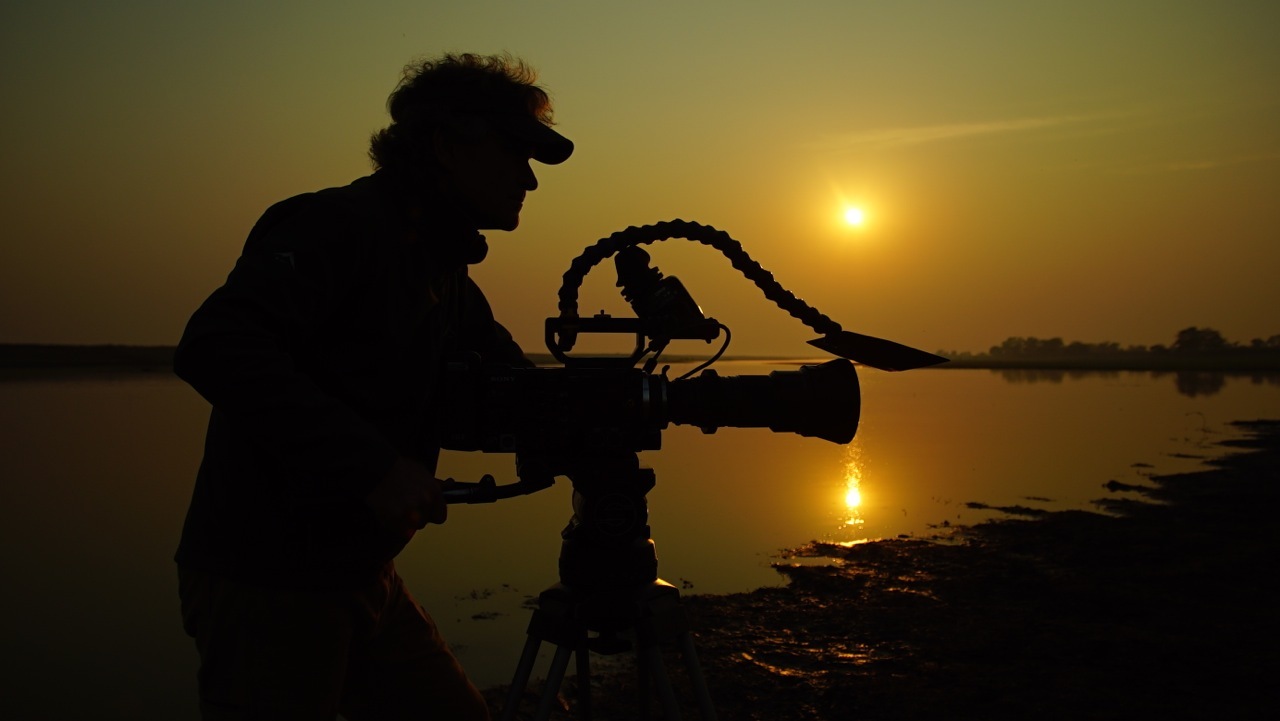 With my clamping French flag, AC's could vary the length, making it as light as possible (great for steadicam), or add more links to really get it in front of the lens, while attaching it to all sorts of places around the matte box and lens.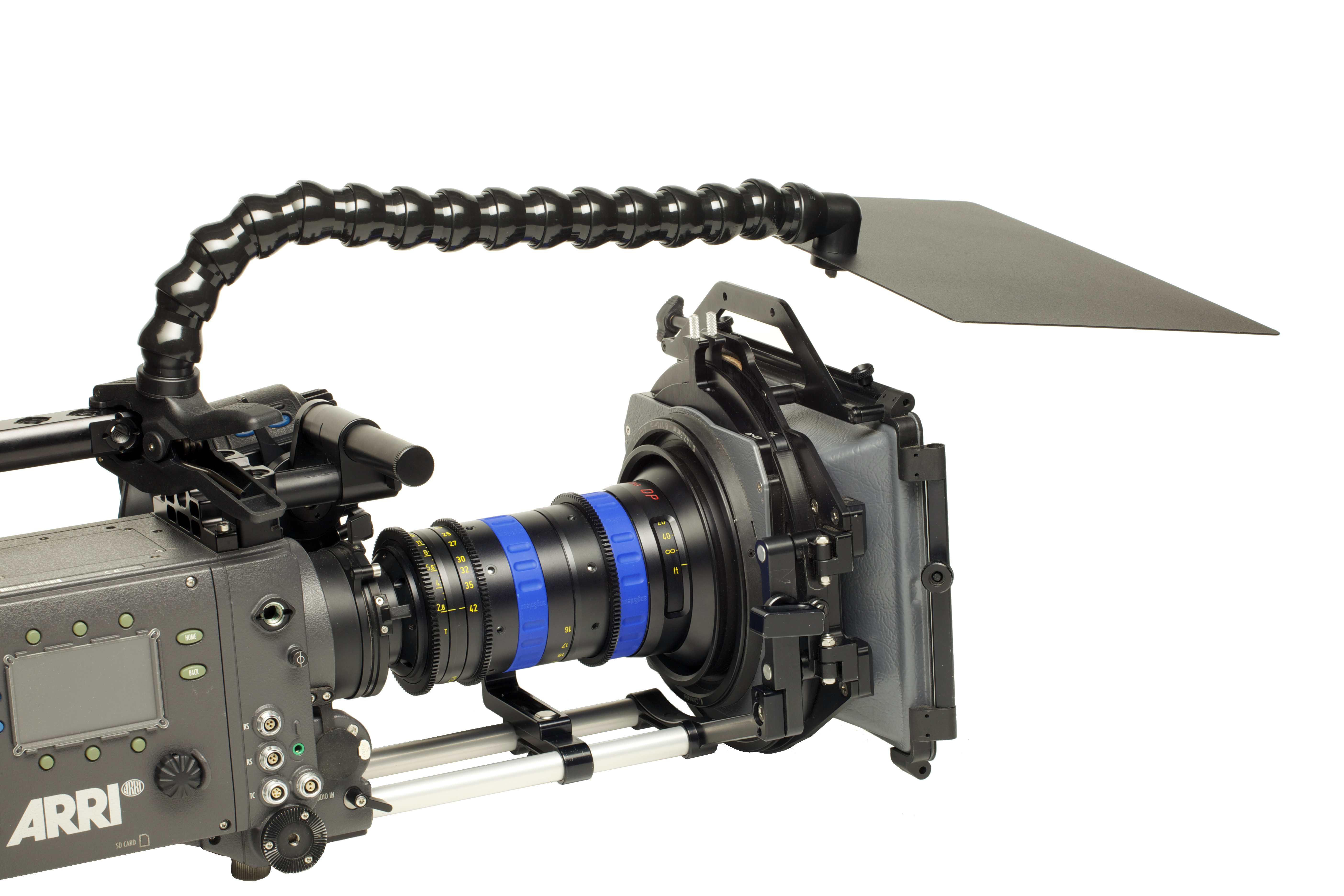 It was built for speed and weight and I knew it would be a hit once AC's started seeing the benefits.
Within three years it was the best selling French flag in Hollywood, available from industry legends Birns and Sawyer, Mole-Richardson, and the then-new kid on the block, Filmtools.
Now, more than 20 years later, the Dinkum Systems range of flags are largely the same, except that we now manufacture the whole flag from the clamp to the shade in-house, segmented arm and all.
We've kept the best part of the design: supreme functionality with a ball and socket arm which can be snapped apart, and adjusted to length by hand.
Rain covers work perfectly with our shades, and cameras with smaller sensors will not have close-focus issues when stray dust or mist gets on the front element.
Back then I had no idea of the kinds of uses our flags would be put to; I soon saw the need for a 'little brother' for DSLRs with their rapidly-developing high definition capabilities, but I've always kept a big flag or two on set too.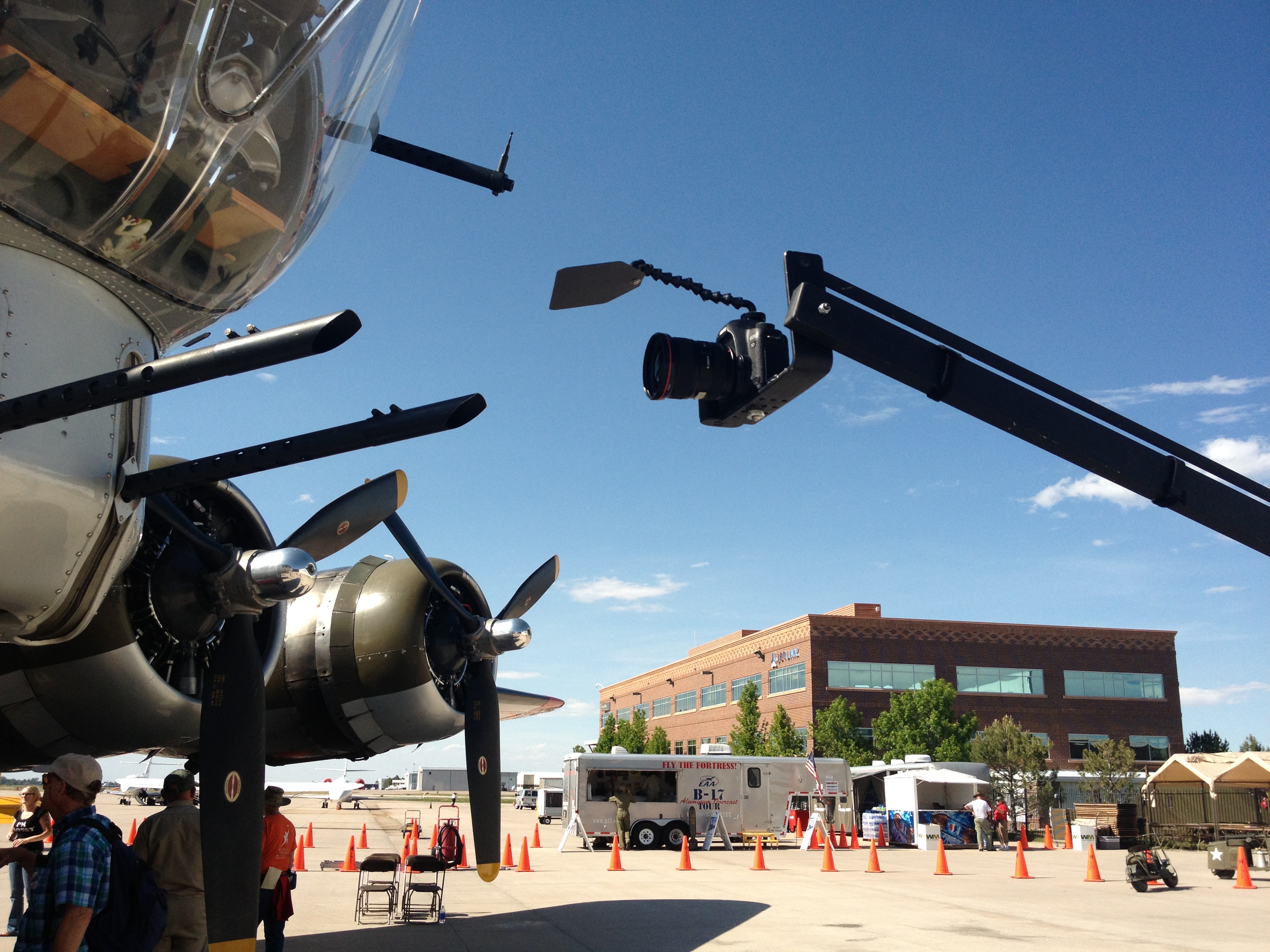 A Dinkum French flag has become an essential item that isn't just attached at the last minute, but a lightweight shade for all your cameras - matte box or not!
NEXT TIME: A look at the Dinkum Systems lens shade range.