With so many lightweight cranes available these days, jibs seem to be coming back into vogue.
Producers who were enamored with drones a few years ago are often taken aback when they see a shot that starts high in a tree and sweeps gracefully through the branches for an establishing shot. We seem to have forgotten the beauty of foreground movement from a high perspective, and cameramen are starting to make lightweight jibs a standard part of their mobile kits.
With numerous ingenious compact jibs on the market - I personally like the Kessler Pocket Jib, and companies like VariZoom and ProAmUSA have great options too - the one common denominator is a need to keep the camera rig ultra-light. That means stripping your DSLR to the bone... you'll have to get rid of that sliding base plate, and with it, your mattebox, eyebrow, and lens protection.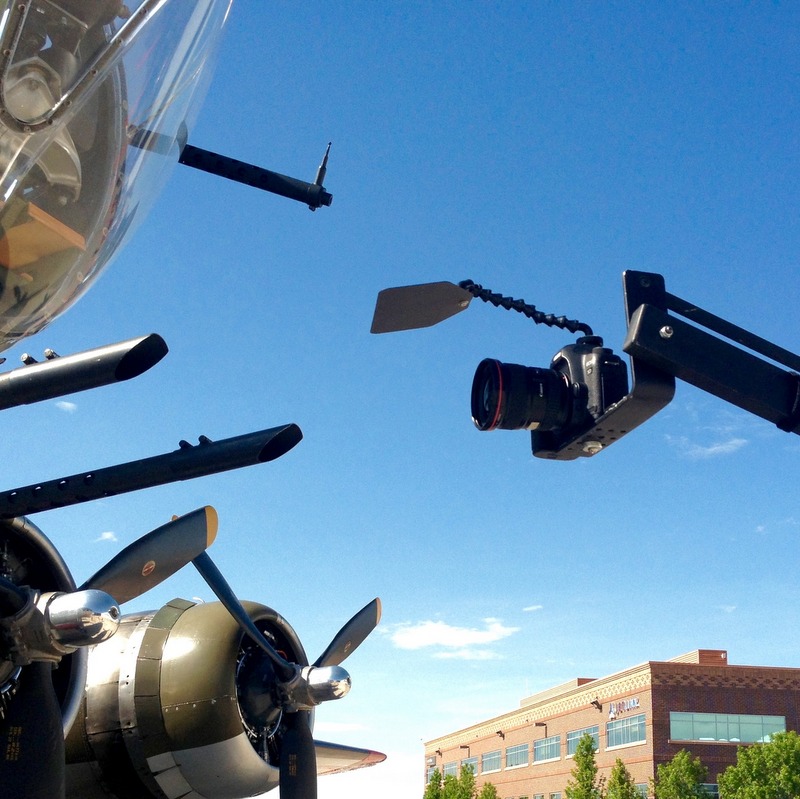 To keep those unwanted flares off of your lens during a jib shot that could sweep down from twenty feet and spin from 180 degrees from shade to sunlight, you need a substantial yet very lightweight flag. Our COMPACT Lens Shade attaches to the hot shoe and weighs a mere 4 ounces, eliminating any worry about bringing lots of counterbalance weight and stressing your lightweight jib arm along with any unwanted flares.
If you own one of our CINE or PRO Lens Shades - available with both clamp and ¼" thread base options - you have a greater range of options for getting the most protection out of your Dinkum Systems gear. Our length-adjustable French flags with a powder-coated aluminium shade are large enough to cover an entire DSLR body and lens to protect from flare and drizzle!