Posted by Sales Manager Dave Ball on 23rd Aug 2016
One of our most under-utilized but extremely useful products is the Clamping Top.
Available in both 1" and 2" clamp sizes, the Clamping Top quickly converts one of our mounts or large lens shades into a handy double-ended clamping grip device.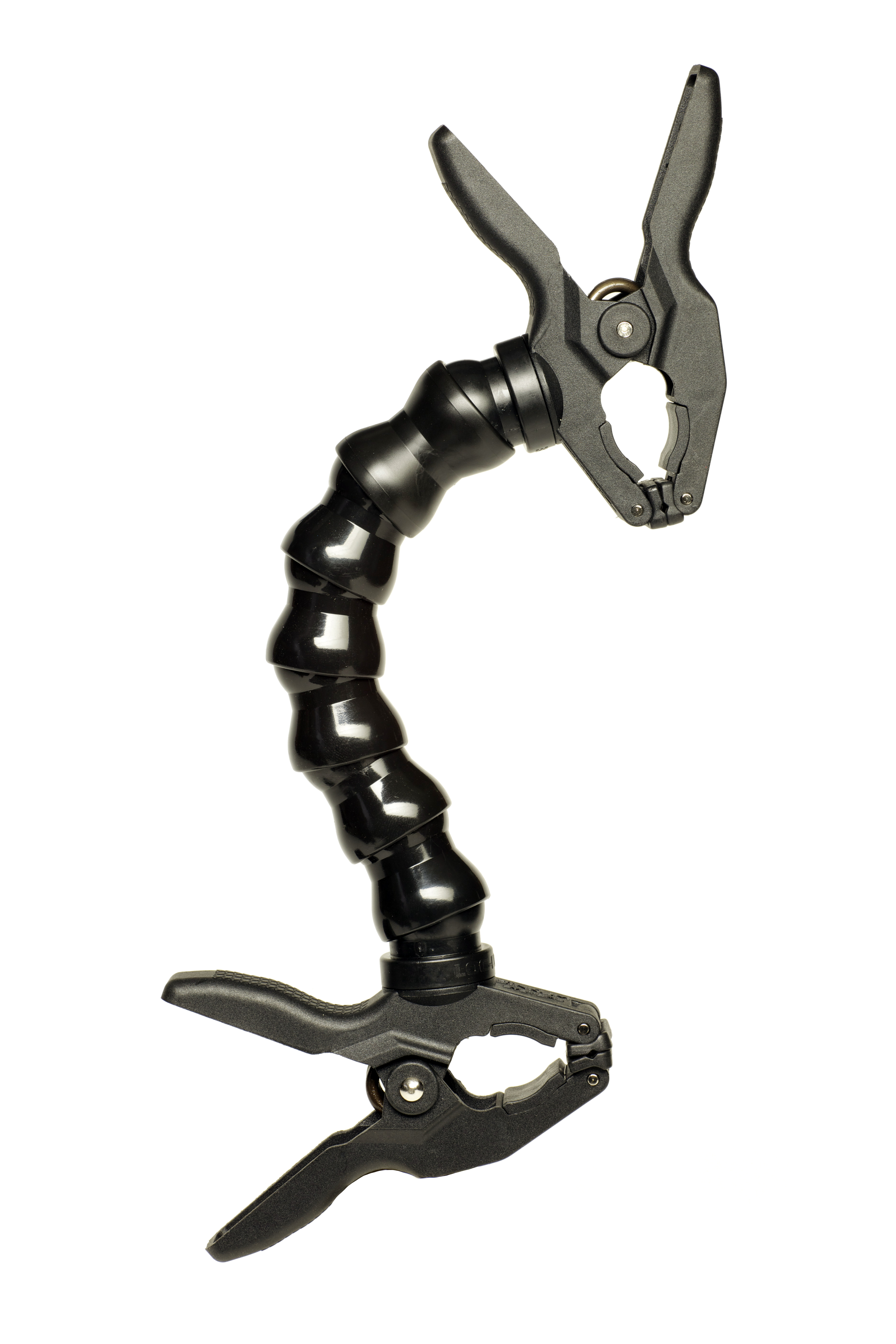 Simply pop off the top of your ActionPod, ActionPod PRO or FlexiMount and replace it with the Clamping Top to create the fastest, toughest grip solution in the business.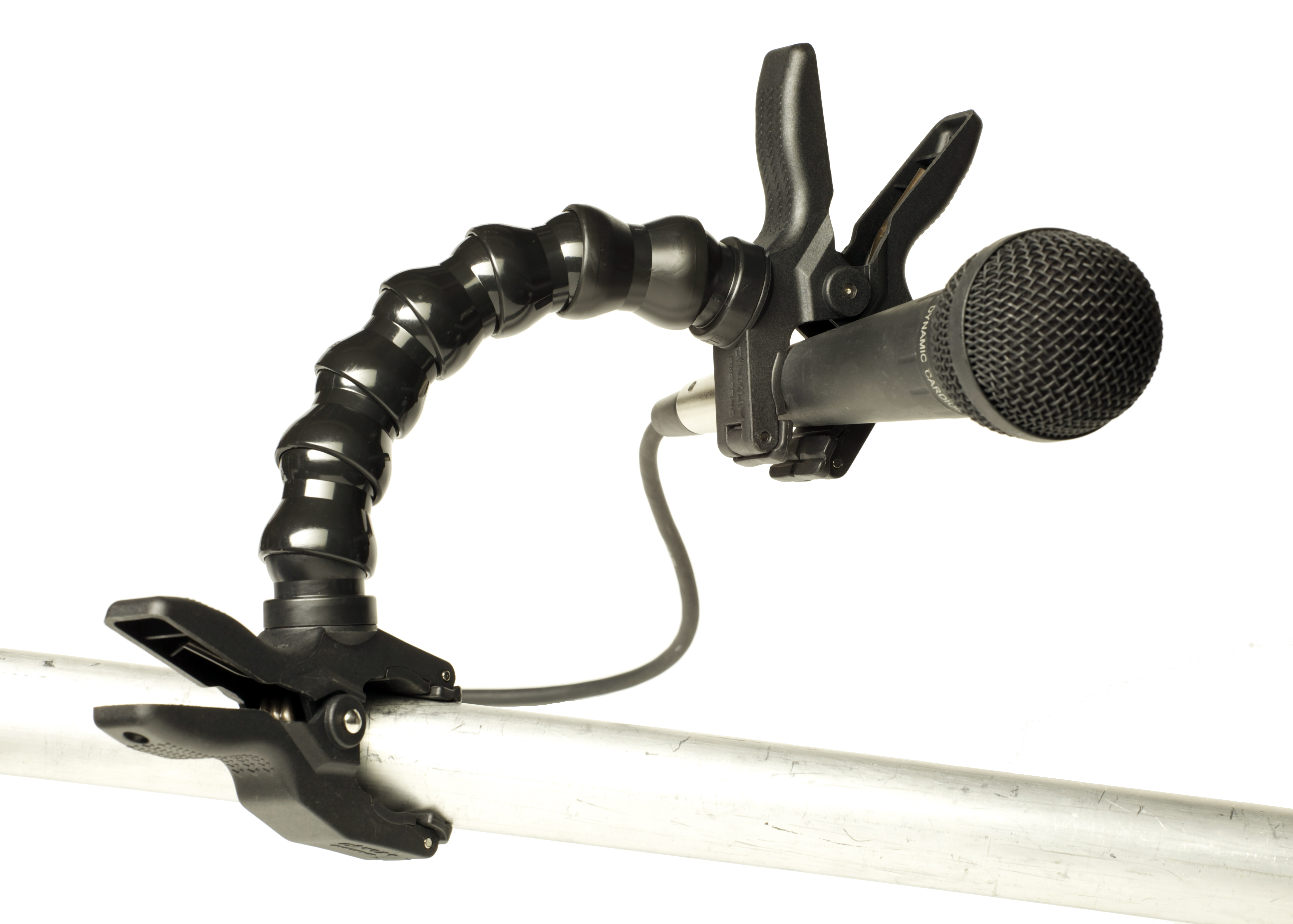 One of our PRO or CINE lens shades can be quickly converted in the same way.
Additional Links can be added to lengthen the arm, making this grip solution flexible enough to clamp just about anywhere - including on a microphone stand, jib, boom pole, tripod leg, or C-stand.
Our clamps were designed by an Emmy award-winning cameraman to withstand the rigors of filming in the Antarctic, Africa, and at high elevation.
A Clamping Top will securely hold your valuable equipment, and the rubber lined jaws and clamp tips ensure that you'll leave no trace from your shoot.
The Clamping Top is perfect for easily mounting a reflector disc indoors or out - without needing an assistant!
The double adaptor link can also be popped off the clamp, for example if you want to convert one of our PRO Fixed Base or Screw Mount lens shades into a clamping French flag.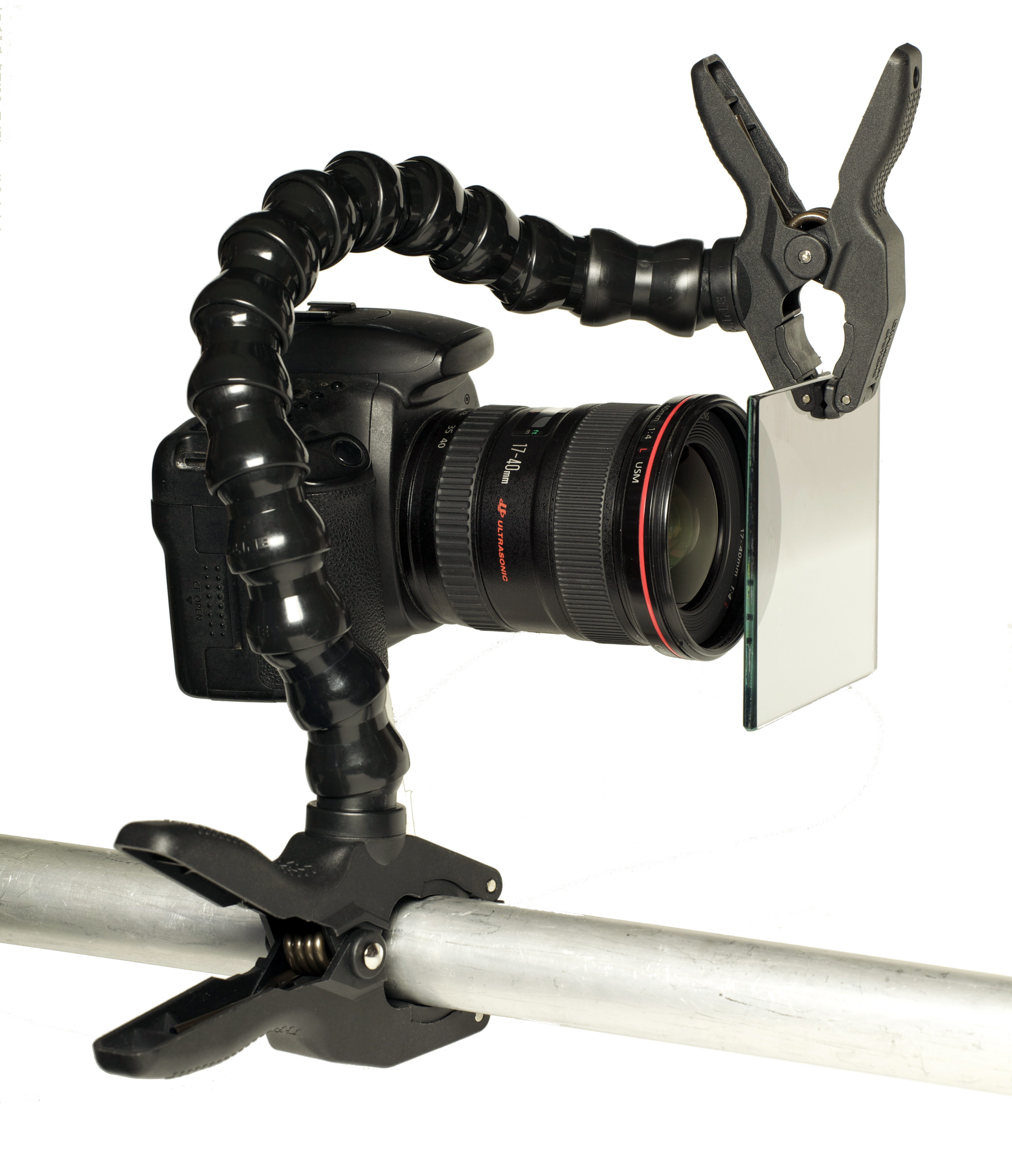 Our Video ProPack and DSLR ProPack both come with a double adaptor link and the 1" and 2" clamps - the perfect mount, lens shade and grip solution on set, in the studio, and on the move.
No serious photography, video or audio kit is complete without a strong, lightweight and always useful Clamping Top.